Sound and Listening Therapy
The Tomatis® Method, developed by French ear, nose and throat specialist, Dr Alfred Tomatis, is a form of sound and listening therapy found to be effective in treating a range of auditory processing disorders (APD).
Dr Tomatis discovered the ears play a vital role in a range of functions – beyond simply helping us to hear – including:
Stress and anxiety
Vocalisation
Speech
Language
Reading
Learning
Balance
Coordination
Motor skills
Emotion regulation
Memory
Attention
This led him to develop a non-invasive auditory therapy technique to stimulate and enhance the function of the ears which, in many cases, led to improvement of these related functions.
How the Tomatis® Method works
Using specialised auditory equipment known as the Electronic Ear, electronically modified music and speech is played at specific frequencies to stimulate certain parts of the ear.
As these areas respond to the stimulation, so too do the corresponding areas in the brain and nervous system. In turn, this can lead to an improvement in auditory, visual and motor functions which had not previously been receiving the correct level of stimulation and signals from the brain.
The treatment typically consists of 2-3 x 15 day phases with a 4-6 week break between, but will largely depend on the nature of the problem and how the patient responds. Some people can see significant improvement in less than a week.
What might the Tomatis® Method help with?
A range of learning difficulties can be connected to auditory function disorders. Understanding how the ear can affect language skills, reading ability, speech and motor skills, it's not surprising that following treatment many patients have reported:
Improved focus
Enhanced reading/comprehension skills
Reduced stress/anxiety levels
Less "brain fog"
Increased self-awareness
Improved memory and attention
The Tomatis® Method has also been found to provide benefits in a number of auditory and learning disorders, including:
Speech problems
Auditory Processing Disorder
Vertigo
Dyslexia, Learning Difficulties
Dyspraxia
ADD/ADHD
Autism
Attention, Memory
What to expect:
The Tomatis program starts with a comprehensive listening assessment which measures frequency response, ear dominance and sound selectivity. A thorough case history is taken to determine the suitability of the program (which lasts 90 mins to 2 hours). An ear retraining program is then designed to meet the person's needs.
The auditory training requires intensive sessions and is monitored by repeated listening tests and controlled interviews.
The client listens to classical music, mainly Mozart and Gregorian Chant, through a special headset. This music is modified by the Tomatis Listening Device known as the "Electronic Ear" to re-educate the ear and awaken the person's listening skills. Further more the client will listen to specially prepared tapes of chanting, words or sentences and repeat them into a microphone. This feedback passes through the "Electronic Ear", then back through the headset, enhancing clear and fluent speech.
Parents are actively involved with their children, participating in a parallel program at no extra cost.
For an in-depth explanation of how tomatis works and a sample of the music used during the program please click the link below:
'How does Tomatis Method work?'
We are also an NDIS registered provider
We are registered to provide services under:
Therapeutic Support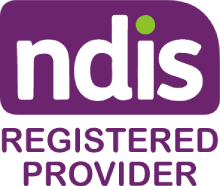 Provider reg. no.
4050022809